Sanford Children's Christmas Tree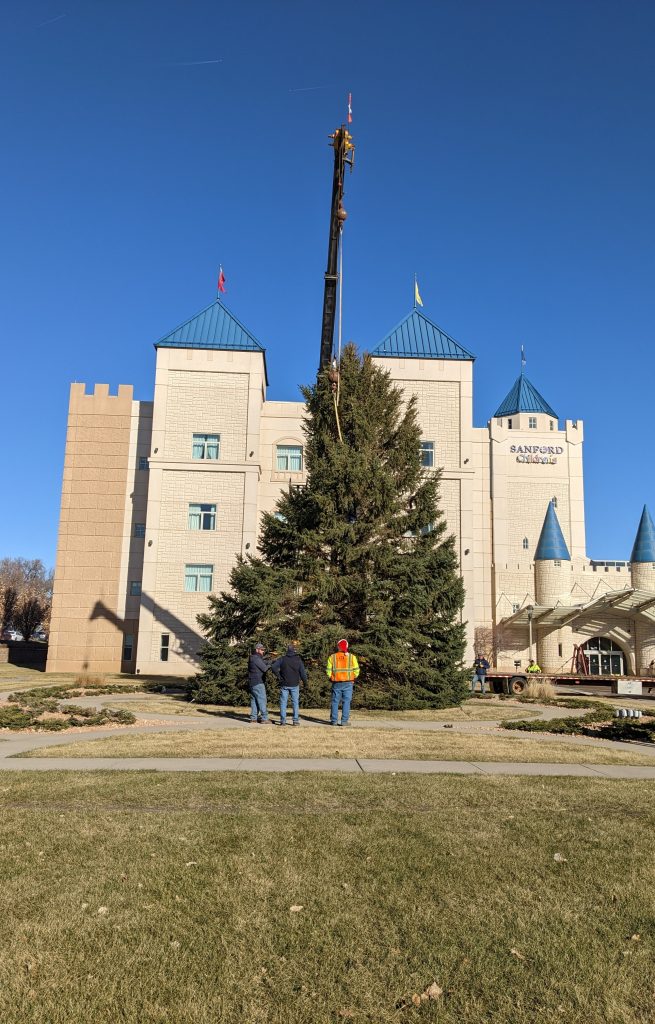 The tradition continues!
Henry Carlson Construction, LLC
employees and Sanford Health's maintenance crew cut down two Christmas trees for Sanford Hospital today. The
Sanford Children's
tree came from the same acreage as last year's tree, just west of Sioux Falls.
The Sanford Children's Hospital tree weighed 5800 pounds and was 27 feet x 44 feet! We even had a police escort down Hwy 42 to the hospital!
Thank you to the Sanford Health's maintenance crew, Greg Mohr, Jimmy Richarz, Duane Dangle and Al Schoffelman for your help with this year's trees!