Sanford Health breaks ground on new Orthopedic hospital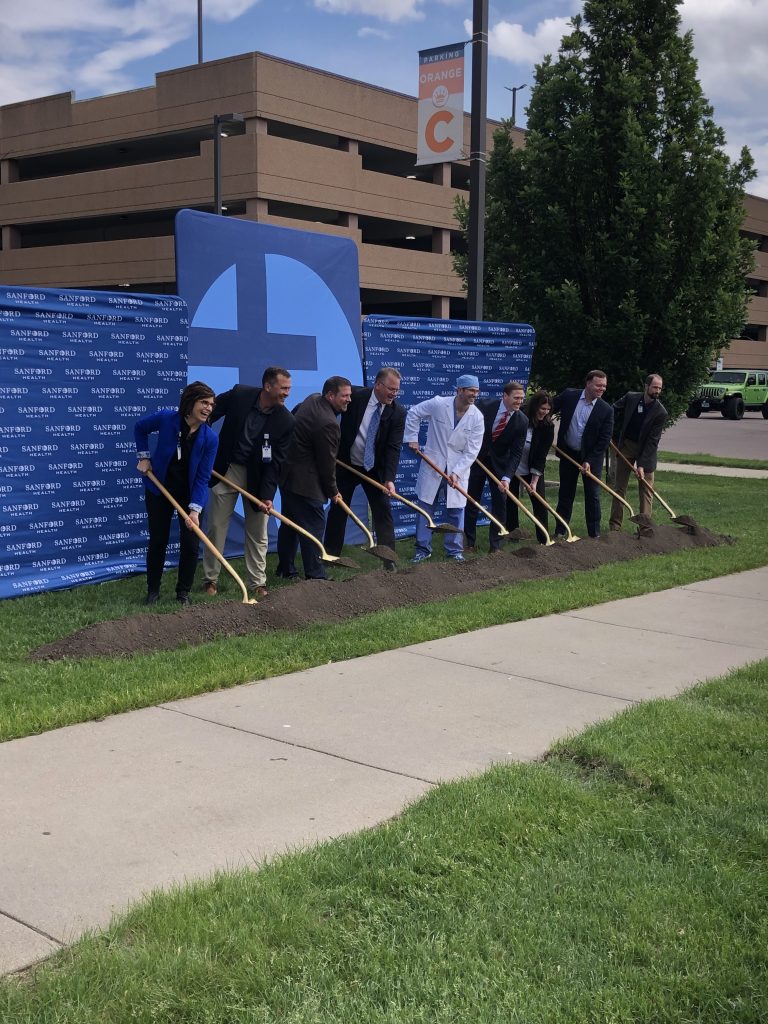 A major announcement came from Sanford Health Tuesday as the health system broke ground on a new six-story orthopedic hospital on its main campus in central Sioux Falls.
This will be the third orthopedic hospital in the city.
"We've waited for this for so long, and the time is here, it's now," Sanford Health Sioux Falls President Paul Hanson said.
For years healthcare providers in KELOLAND have seen a growing need for orthopedic care.
"There's a new generation coming in, we certainly have a number of individuals coming into the Sioux Falls market, our state is becoming a destination spot for people to relocate and we want to remain the provider of choice," Hanson said. 
Prospective patients in the Sioux Falls area have several options for care with Avera's new Orthopedic Center in the Louise Avenue Specialty Hospital and the privately-owned Orthopedic Institute, but Sanford Health says the community is still in need of more providers.
"We want to add 10 to 15 more providers on our service line. This will enhance our surgical service as well.
Right now, Sanford Health has about 20 orthopedic providers and is already working on recruitment.
"We have to have the intelligent physicians, the APPS, the staff that work with them, to be able to provide those tools and one of them is a great facility that they can work in," Sanford Health Sioux Falls Chief Medical Officer Mike Wilde said. 
The new Sanford Orthopedic Hospital will be built in what is currently the visitor parking lot for the Sanford Children's Hospital and will connect to the back side of the surgical tower. The project means some major parking changes, especially during construction. 
"Parking is always a challenge around our main campus, that's going to continue throughout this project," Hanson said. 
Sanford staff members will soon be using a shuttle service from the battleship memorial and other locations while construction on the project continues through 2025.
"Right now we're making a $160 million investment for this project. It makes it the largest project cost we've had on this campus since we became Sanford Health, Hanson said. 
The new orthopedic hospital will be the tallest building on the main campus with 205,000 square feet, 12 operating rooms, 19 in-patient rooms and 56 medical suite rooms for patients and their families to use as hotel rooms.
This new hospital is the second major building announcement for the main Sanford Sioux Falls medical center. Construction on a $60 million Digestive Health center and parking garage is also underway along Grange Avenue near the 21st Street intersection, right where the former Medical Building 1 was demolished in 2018. View the story on Keloland.